Hartsdale Fire Department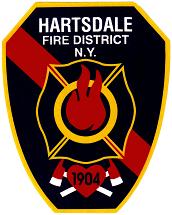 The department services a 4½ square mile area of the Town of Greenburgh known as Hartsdale, from two Fire Stations located at 25 South Central Avenue (Station 1) and 300 West Hartsdale Avenue. (Station 2). Station 2 is the Department's headquarters. Hartsdale is a combination department under the command of Chief of Department Ed Rush.
The Department consists of 37 career members and 15 volunteers. The Hartsdale Fire Department is a fire district which is governed by a Board of Fire Commissioners who are elected by district taxpayers.